Our address
Located in Bali, Indonesia
---
PT. Balinusa Windumas
Office & Factory
Jl. Ikan Tuna II Pelabuhan Benoa, Denpasar, Bali 80222, Indonesia
Phone: +62 361 722688, 722091
Administrative Office
Jl. Ikan Tuna II Pelabuhan Benoa, Denpasar, Bali 80222, Indonesia
Phone: +62 361 722688, 722091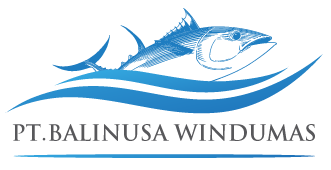 We are available
From Monday until Saturday
---

Send us a message
Fell free to ask
Want to know more about us?
Call us at +62 361 722688, +62 361 722091 or find us on:
---
About us
PT. Balinusa Windumas operates an integrated fishing business that provides services such as base operations, logistics, and processing and marketing of tuna and seafood products to customers in the South Pacific, Japan, U.S.A and Europe.
Our address
Office & Factory
Jl. Ikan Tuna II Pelabuhan Benoa, Denpasar, Bali 80222, Indonesia.
Phone: +62 361 722688, 722091
Administrative Office
Jl. Ikan Tuna II Pelabuhan Benoa, Denpasar, Bali 80222, Indonesia.
Phone: +62 361 722688, 722091